Engineering System Co.
About Engineering System Co., Ltd. (ESCO)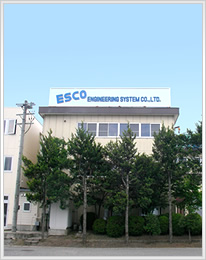 Engineering System Co., Ltd. (ESCO) has designed and manufactured over 1,000 different products since its establishment in 1970. And now, we runs two business units with our many years of experiences, one is patient immobilization systems for radiotherapy the other is Developing Automated Machines especially Ultra high resolution Dispensors and Nano-imprinting equipments.
In 2004, ESCO spun off our helicopter manufacturing division to GEN Corporation. If you are looking for information on our previous product GEN H-4, a one-man ultra-light helicopter with counter rotating blades, please visit GEN Corporation's website (English version).
Company Information
Company Name

Engineering System Co., Ltd.

Representative

Date of foundation

1970/4/1

Address

#399-0033
5652-83 Sasaga, Matsumoto, Nagano, JAPAN
MAP
TEL +81-263-26-1212
FAX +81-263-26-1299

Board Member

CEO - Masumi YANAGISAWA
Board Chairman - Gennai YANAGISAWA
Executive director - Kazusi FUJIMOTO
Inspector - Yukiko YANAGISAWA
Inspector - Shingo IINUMA

Number of employees

25

Business domain

Development, manufacturing and marketing of Medical devices and equipments.
Designing, development and manufacturing of Ultra high resolution Dispensors and Nano-Imprinting equipments.
Factory-automation consulting

Major business partners

Varian Technologies Japan Limited, Konica Minolta
Healthcare,National Institute of Advanced Industrial
Science and Technology (AIST), Shinshu Univ., Tohoku Univ.,
Kyushu Univ., Ministry of Economy, Trade and Industry
ITOCHU Machine-Technos Corp., Japan Lase Corp.,
AAC Technologies., OLYMPUS Corp., OMRON Corporation,
CANON Inc., Kyocera, Hitachi group subsidiaries,
Toyota group subsidiaries etc.